Services
Types Of Studies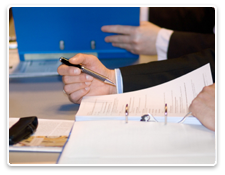 We take the time to listen to your needs so that we can respond with exactly the right type of survey for you. While we undertake a variety of unique research projects each year, we have listed the types of studies that are most often requested. To learn more about any of these studies or to discuss a specialized research project, contact us today!

New Service Evaluation
Because new services, programs, and ventures may be complex and costly, a well-designed research project can be an important investment in your success. These studies can help you analyze the need for your proposed service/product, measure market interest, and determine the viability of your new venture.
Satisfaction Surveys
We utilize comprehensive, but easy-to-complete questionnaires to gather satisfaction information from a variety of respondents, including physicians, medical personnel, employees, patients, members, and many others.
Community Attitude
Understanding the characteristics, perceptions, and needs of the people in your community is an important component of planning your marketing and business development efforts. This research can determine the community's awareness of your organization and its competitors, evaluate your facility's image and that of your competitors, and provide recent and future market share estimates.
Needs Assessments
Before spending time and financial capital on expensive improvement projects, learn what your constituents really need. A needs assessment project allows you to determine the needs in your community.
Loyalty
Using our Loyalty Factor Analysis and Loyalty Calculator, we can determine your current brand loyalty level, as well as the factors currently driving that loyalty. This research has not only been particularly helpful for health plans and hospitals, but also has a variety of other uses.
Pharmaceutical Research
From data collection to analysis, we provide assistance for pharmaceutical studies of all types. Using a variety of methodologies, we can make your study a success.
Image/Advertising/Brand/Message Awareness
Advertising and brand development are important components of a successful marketing campaign. Do you know whether or not your marketing dollars are creating a buzz? This type of study can help you test the effectiveness of your campaign and give you direction for future efforts.
Business Development Support
Our database development and targeting study methodologies can direct you to your most responsive potential customers. We'll let you know who is most interested in your service or product, what is most important to them, and what it would take to make them your customers. We have implemented these studies among physicians, hospital executives, nursing recruits, business executives, and many more.
Enrollment/Disenrollment Studies
Membership fluctuations are quantified and characterized in these studies to help you determine factors influencing enrollment and/or disenrollment patterns.