FAQ
General FAQs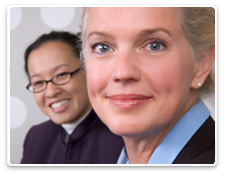 How can I justify including research costs in my budget?
Every day, business professionals around the globe make decisions that can impact their corporate financial health. When you think about investing in market research, keep in mind that:
Information is often the key to making sound decisions.
It's important to assess your strengths as well as your weaknesses.
Your competitors are probably not "just guessing."
Market research helps you to be strategically aggressive and financially responsible in marketing your products/services.
Reliable information can focus efforts and save marketing dollars in the long run.
How can I be sure that the information that I receive from a marketing research project is accurate and objective?
Unfortunately, there are many ways to bias a research project: from questionnaire design to results analysis and interpretations. That's why it is important to take a few simple steps to ensure that your results are accurate and objective. Here are a few questions to ask:
Are my data attained from an objective source? Conducting research through your PR firm, advertising agency, or even an internal department can actually increase the likelihood of bias because those groups have a vested interest in the outcome of the study. That's not to say that they won't conduct an objective study, but you should consider whether you want any vested group to conduct studies testing the success of their own work.
Are my results attained from an experienced source? Choosing a research firm with experience and integrity is essential to ensuring accurate results. You should feel comfortable asking your research company for references.
How are my data collected? Be sure to learn all of the details about the means by which your data will be collected. Some important questions to ask include:
o Are respondents selected randomly or from a panel?
o Are the interviewers trained and monitored on-site?
o Are the interviews conducted using a computer-assisted telephone interviewing (CATI) system?
o Who is the moderator for my focus group, and what is his/her previous experience?
Do I need qualitative or quantitative data?
The answer to this question depends entirely on the type of information that you are seeking and the types of questions you need answered. In general, qualitative research is more interactive in nature. It helps define the issues and provides you with insight as you delve into complicated issues. Focus groups are one of the more frequently used qualitative methods, as they allow you to gather a group of individuals to discuss important topics with a moderator. The information that you gather from focus groups and other qualitative research can be invaluable; however you often cannot generalize it to the larger population.
Quantitative research, when properly implemented, is projectable to the larger population. Quantitative studies can be accomplished via mail, telephone, internet, and various other methodologies. These studies allow you to obtain a more realistic view of the entire population's opinions, while also offering an opportunity to divide that population into subgroups. Depending on your specific needs, we sometimes recommend that you conduct both quantitative and qualitative research to help you attain an accurate picture of your market.
How much does a typical survey project cost?
This is a difficult one to answer without having any details about your project. Some research firms are quick to provide you with a cost-estimate from a menu of choices, but chances are that they'll handle your project in that same cookie-cutter fashion. We prefer to spend a little time learning about your needs so that we may price each study according to its unique specifications. You might be surprised at how cost-effective research can be. Some factors that will influence the cost of a study include the number of questions you wish to ask, the methodology selected, the number of respondents included, and the difficultly of reaching your respondent population. With those factors in mind, we try to be very sensitive to your needs and work within your budget. If you can give us an idea of your anticipated budget, we can work with you to determine the type of study that will fit within your parameters, while still meeting your information needs.
How long does a quantitative market research project take?
A typical market research project can take anywhere from 5-10 weeks depending on the methodology, survey length, sample size, and a number of other factors. In general, we can complete a standard 400-interview telephone or online survey in 6-8 weeks or a mail survey in 8 weeks.
Should I use a mail or telephone survey?
There are advantages and disadvantages to each method. Below we have outlined some issues to consider. It's best to work with your research company to decide which methodology is best for your particular project. Also, keep in mind that there may be other methodologies, such as IVR or fax, that may be more appropriate for your needs.
Mail
Advantages:
Less expensive than telephone methodology
Builds sense of belonging among customers/patients/constituents because they like to be included
Saturation of market
Respondents can write honestly about their experiences
Questionnaires can be completed at the respondents' convenience
Disadvantages:
Data collection process may take longer
Questions cannot be changed during the process
Respondents may not answer every question
Can be more expensive per complete with low sample sizes
Response rates are more variable
Cannot control sampling distribution
Telephone
Advantages:
Data collection process may take longer
Questions cannot be changed during the process
Respondents may not answer every question
Can be more expensive per complete with low sample sizes
Response rates are more variable
Cannot control sampling distribution
Disadvantages:
May be more expensive
Some groups may be difficult to reach
Respondents generally do not answer at their own convenience
Bias can occur with untrained interviewers
Online
Advantages:
Less expensive than telephone methodology
Realtime data results and quick response rates
Ease of availability
Respondents can write honestly about their experiences
Questionnaires can be completed at the respondents' convenience
Disadvantages:
Respondents may not have online access
Questions cannot be changed during the process
Response rates are more variable
Cannot control sampling distribution
How large does my sample need to be?
Selecting a sample size is one of the most important decisions you make when conducting a quantitative study. In general, sample size is determined by the population. The more responses you have, the more accurately your results will reflect the opinions of the larger population. Of course, you must consider both financial and time constraints before deciding what level of precision is necessary. The recommended sample size may increase if the responses will be divided into subgroups or may decrease if the population is smaller. We would be happy to work with you to help determine the sample size that is most appropriate for your study specifics, budget, and timeline.
What is sampling error?
Sampling error helps us understand how closely the results of the sample match those of the larger population from which the sample was taken. As sample size increases, sampling error decreases. The lower the sampling error, the more precise our results are. For a sample of 400, the sampling error is 4.9%. This tells us that 95 times out of 100, we can expect the actual answer to be within 4.9 percentage points of our result. Therefore, if the result of the survey is 50%, we can be reasonably confident that most answers fall between 45.1% and 54.9%.
How much input will I have in the questionnaire design?
Different research firms offer you different degrees of involvement and customization. Many firms have predetermined, packaged questionnaires with little room for customization. We believe that the best results come from a combination of our proven, time-tested questions and new questions designed to meet your unique needs. We will work with you to help you determine which questions are right for you.
We are considering the development of several new programs/products. What type of research should we conduct to help us make educated decisions?
There are several different types of studies that you might consider when your organization is thinking about new programs/products. If you are in the planning phase and do not have your new product/program well defined, you may want to start with a needs assessment of your target market. This will allow you to determine what the market desires so that you can customize solutions to match those needs. For more defined programs/products, you may use a feasibility study or new product evaluation to help you analyze the need for your proposed service/product, measure market interest, and determine the viability of your new venture. Finally, if you are ready to go to market and are just looking for the right message and tools to take your product to potential consumers, we can help you design a targeting study to assist with your new product release.